I just created my "about me" page, which will have to suffice for a blog post today. There you will find a truncated, bowdlerized version of my life, as well as one of the better photos of me from the last 20 years. In the meantime, here's a few snaps of some calves that have been hand-raised from birth by some friends of mine. These photos were taken in February of 2006, which would make these babies some serious bruisers by now. They help plow the fields, and their mama still gives plenty of milk. You can't cuddle them on your lap while watching TV, but as you can see, they're every bit as affectionate as dogs or cats, and they work for their keep, too!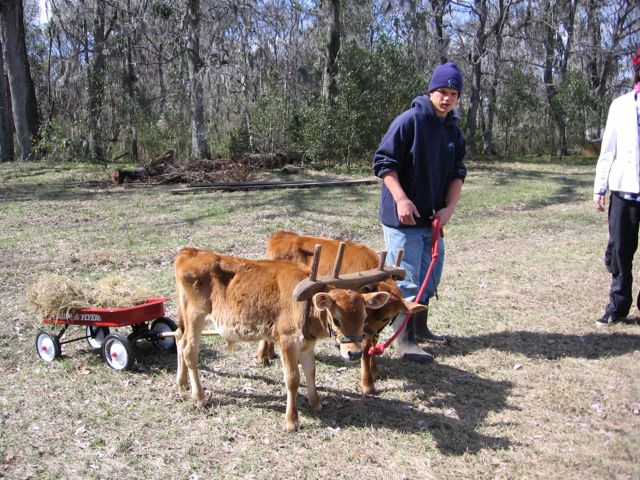 Madhu gets them accustomed early to the yoke. The word "yoke" has the same etymological Indo-European root as the word "yoga." Essentially, both mean "to link together." In the first case it's with another bull, in the second, it's with God.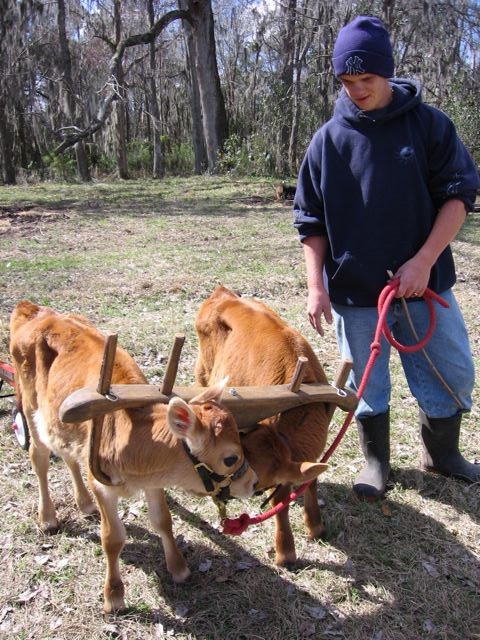 I'm not sure if they're twins, or simply a matched set, but they seem to like each other. Cows are very social beings.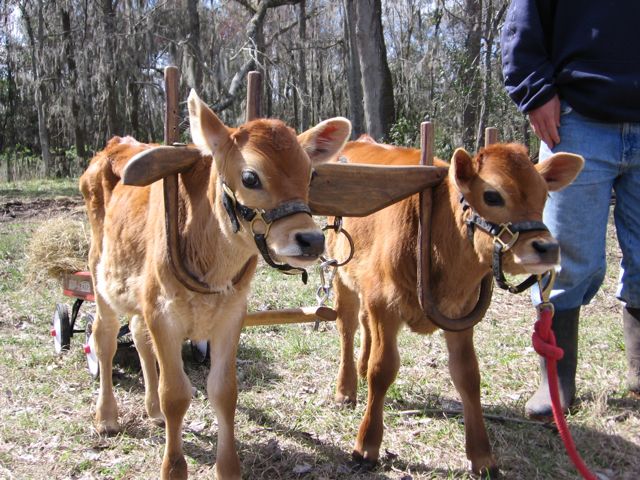 Cute! Cute! CUTE!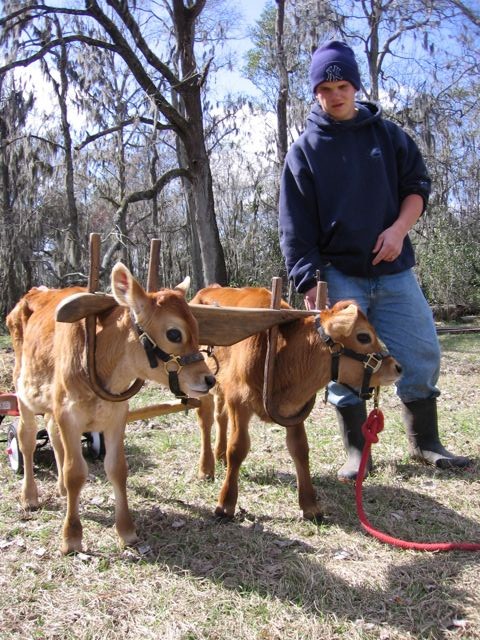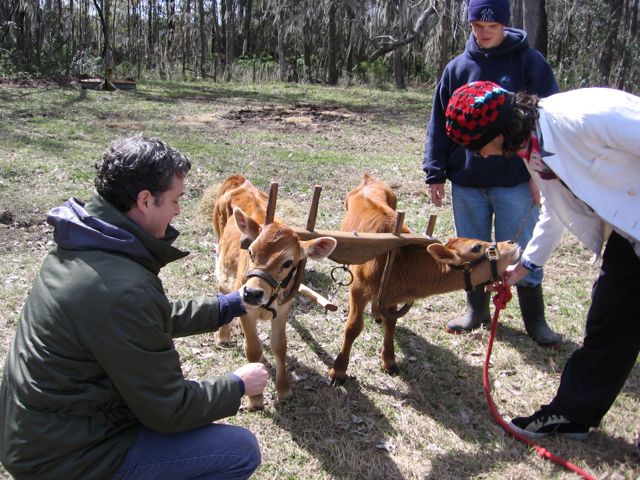 When humans are friendly to them, they're friendly back.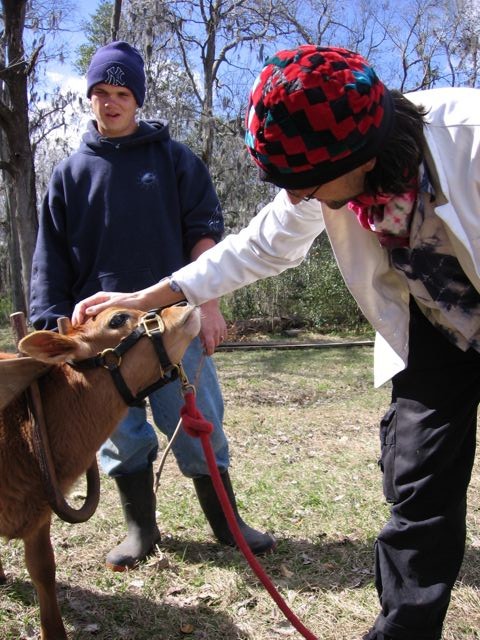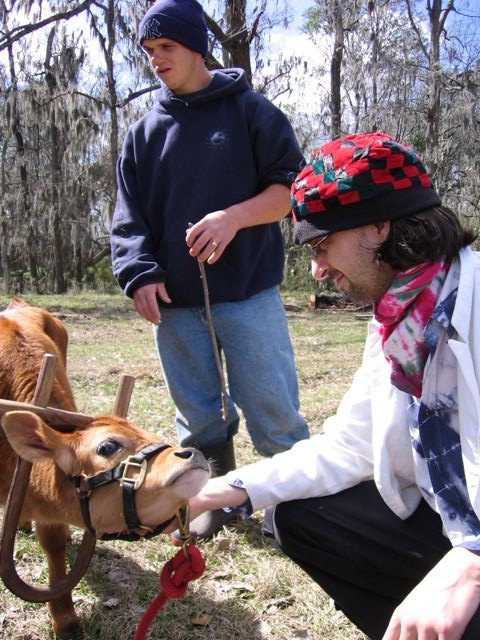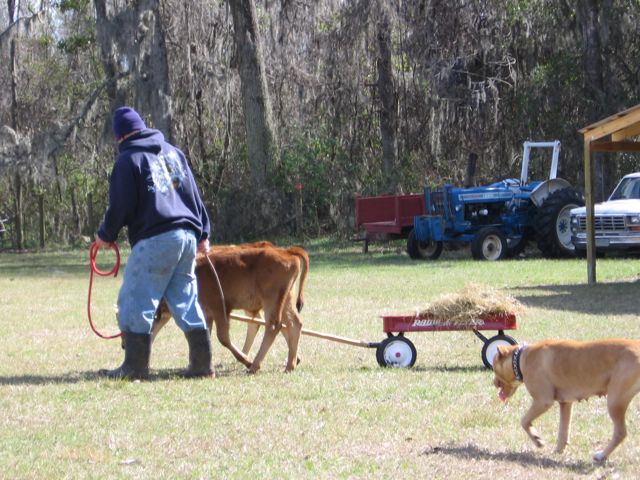 Not much bigger than a pitbull, but they pull their weight, and more.
I guess this turned into a real post after all.
Incoming search terms: