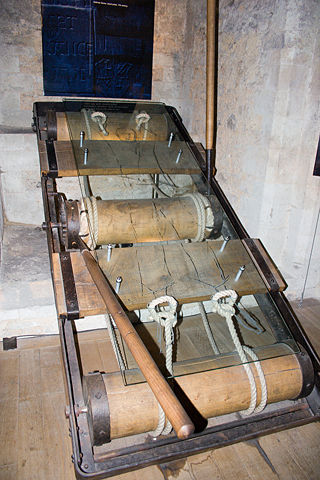 Over at Betsy's this evening, she wrote about the "terrible odds of getting recognition" that most writers face. We're all Janus-faced: grandiose and insecure at once, she says. The cure is to move on, to keep working, keep the terrors of looming obscurity away with activity. But what if, like me, you can't even get (or stay) started? Never mind lack of recognition, what about fear of even beginning? I don't know how people work around it. I suppose I don't have the willpower that others do. It could also be that I don't drink or do drugs anymore, which used to go a long way in getting me over myself enough to write or get on stage. Spiritual fortitude is always nice, but it can take a lifetime to muster in sufficient quantity, especially if you're not the holiest of rollers.
There's a quality that happy, productive people share, whether they are successful by some externally-imposed criteria, or by an inner benchmark of satisfaction: an ability to tune out the negative voices that hiss Failure and Rejection and Humiliation. Their work may be second rate, the number of people who applaud them tiny, but that does not stop them from putting on the yoke and teaming up with the Muse for another day of plowing the fields.
One might look upon them in wonder, thinking, "Is it possible that they don't know they are talentless, their prose leaden, their style dishwater, their ideas trivial?" Not only is it possible, it's natural and essential. So determined are such folk to contribute to the outpouring of creative product in their world that it strangles the evil whispers. They see only the work to be done, and themselves doing it. If you hurl critical barbs at them, they bounce off, as if turned to foam rubber. If one should find its mark, it is promptly plucked out, the wound washed in the praise of those whose faculties are not so refined as the critic's, and the intrepid foot soldier goes back into battle. As someone whose pessimism is exceeded only by my cynicism, this drives me nuts. How is it possible that someone who is not as smart/talented/original as I am can feel so good about themselves and their work, when I can barely bring myself to write the word "the?"
I've learned to stop resenting such people. Now, I want to be like them. I call their gift Divine Cluelessness, the ability to proceed hopefully in one's chosen endeavor in spite of all possibility (if not actual evidence) that you will fail miserably if you do.
People with DC are not stupid. They're not hicks. It's not that people possessed of DC are unable to assess their work objectively. They just understand that the only standard they can really hope to meet or exceed is their own best effort. It's not that they don't care about having an audience or getting published, it's that they have abandoned their preconceived notions (if they ever had any to start with), of who their audience is to be and what their fame should look like. It's as if they are willing to allow their work to mold their artistic identity, to draw the audience intended (be it the New Yorker's readership, or Guideposts'), and to set the course of their careers, all without too much obsessing on their part. Their fear of failure and rejection is minimal-to-absent because there is no false expectation, only the expectation that somebody will care about, will be interested in what they have to offer. Like bloodhounds, they keep their noses to the ground until they find the scent, and then follow it. They don't just create their art; their art creates them.
Why am I not like that? Why do some people use their creative vision to imagine failure and potential struggle instead of success? According to some researchers, depressed people see themselves more realistically than happy people. I flatter myself that my cynicism is clear vision, but a thing taken to its extreme becomes its opposite. My whole life, people have told me I'm smart. But maybe my mother was right: maybe I'm too smart for my own good. Of what benefit is it to be able to see all the possibilities before they even happen? There's no functional difference between a smart failure and a less intelligent one. The odds for failure will always be stacked against the lone chance of success, but since I'm not blessed by birth or parenting with blinders to those possibilities, then I need to cultivate the Divine Cluelessness.
Why "divine" cluelessness? Because I'm not in control; that's somebody else's job. My job is to show up, with all my ideas, inspirations, and creative challenges, and through them, work on myself. The result is up to God (or fate if you like), but it is absolutely out of my hands. We can rage about this (a lot of writers seem to think it's part of the Artist image), but if I'm going to embark on this path at all, I want to have fun with it.
I've always been moved by Carolyn See's account of how she started writing her first novel. See is (and was) no dummy, but she was working the Divine Cluelessness to the max when she got it in her head to write a book:
In this ratty living room in this slum apartment, surrounded by inviting books, I pulled up to a 1940s dresser that Richard See suggested looked a lot like a desk [. . .]

And I started! I wasn't the praying kind then, so I suppose I was talking to myself when I said, "One book. Let me complete just one book, and let it be part of the pile—" I saw that pile in my mind's eye, miles high—"of all the books that have ever been written," and I began to write with tears on my face, because at that time the idea of writing meant as much to me as anything in the world.
[ . . . ]

At that time, I was absolutely alone as far as writing was concerned. It was just me and Doris Lessing and Saul Bellow and E.M. Forster. In the real world, I was only "an unimportant wife who did not like my life, " as Alison Lurie would later write. But I was so entirely enchanted that I didn't even have the voice that said, "Who cares?" It hadn't even kicked in yet. If it had, I suppose I would have answered "Well, everyone's going to care! How could they not?"
I'm charmed by See's DC here. She grew into a great career, and even though the Nobel Prize was one of her goals, it was more as star to navigate by, not her reason for writing.
Of course, Divine Cluelessness is really just a symptom of another quality that is more far-reaching: humility. Contrary to common belief, humility is not abjection. It's not being less than you are, it's being exactly who you are. When we're not puffing ourselves up, we can be nimble and flexible, standing bold in our just-right stature: not too big, not too small. It frees up a lot of creative energy to just be. Any living thing, when allowed to be, grows, becomes bigger, but only up to its proper size. Overstretching, whether of the body or mind, is painful and makes us weak. Maybe I've been paralyzed because I've been lying on the rack of my ambition, afraid to crank the damn thing. If so, it's a case of cluelessness being smart.